Manufacturing 4.0 and Operational Excellence: How to Become an All-Star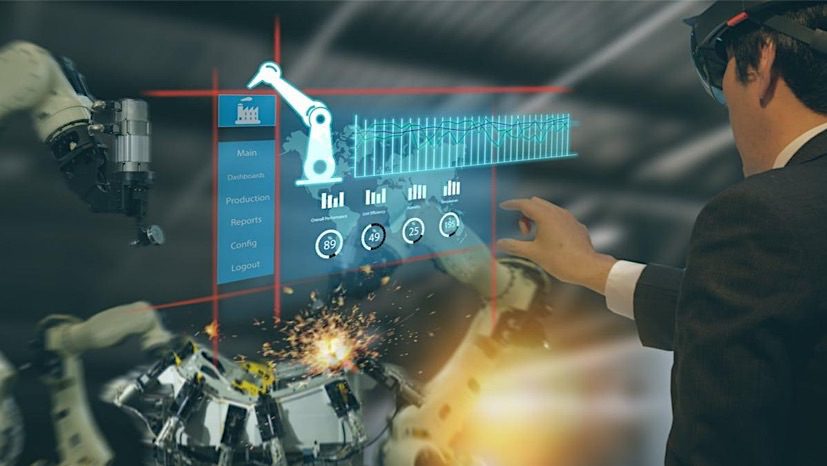 In a highly digital age, technological advances define the new rules for manufacturers to remain competitive and aligned with consumer needs. The future of work is already a reality and, as the need for industries to adopt Manufacturing 4.0 technologies and adapt to the so-called "factory of the future" increases, manufacturers are facing a new and powerful challenge: achieving Operational Excellence.
Operational Efficiency and Operational Excellence
For manufacturers to achieve Operational Excellence (or OpEx), they must focus on operational efficiency.
Operational efficiency refers to the company's ability to operate in a leaner and less costly manner, without affecting the quality of production or service provided to the customer.
The concept may appear too broad and all-encompassing. Thus, to define the parameters that guide it, the industry can be based on factors such as: availability (machines and equipment functionality), performance (efficiency of processes) and quality (final result of the operation).
Since new technologies and ways of relating to the consumer change every day, the search for OpEx must be constant so that companies are always competitive and aligned with market needs.
Within this context, the World Class Manufacturing (WCM) methodology, or World Class Production, can help to achieve this objective. The methodology and its operational efficiency pillars, together with other initiatives, offer a way for industries to compete in an increasingly global market.
Operational efficiency: WCM methodology
The WCM methodology is an operational efficiency program based on technical and managerial pillars. Currently, the method is considered one of the most important trends with a focus on quality.
According to specialists, this is a methodology that aims to apply good practices in factories, industries and distribution centers through a scoring program for them.
According to them, WCM should be a gradual change that affects all areas of manufacturing with a focus on continuous improvement, through the adoption of efficient and technological processes.
In addition, the methodology is essential for optimizing production, as it guarantees the machines to operate without breaks, maintaining quality and safety.
WCM Pillars
Technical pillars
Safety: Development of working environments with reduced risk of accidents, avoiding compromising production.
Cost distribution: Identification and elimination of losses in the production system, making the process more optimized and cost-effective.
Focus on continuous improvement: Detection and elimination of chronic production problems using tools that enable such improvements.
Autonomous maintenance: Maintenance to ensure that all machines run at full efficiency.
Shop floor organization: Focused on minimal movement to optimize the productivity and efficiency of professionals.
Professional maintenance: Maintenance to ensure that professionals are able to perform difficult and demanding tasks.
Quality Control: The objective is to guarantee high levels of delivery and performance.
Logistics and customer service: Strategies to increase end-to-end work efficiency, with effective and cost-effective deliveries, for customer satisfaction.
Advance machine management: Machine management based on industrial requirements.
Environment: Respect for rules and regulations, which contributes to environmental preservation.
Management pillars
Management Commitment: Management must be mindful to the results of the WCM.
Clear objectives: The deliverables must be clear and transparent in order to achieve the organization's goals.
Route map: The route map provides clarity to autonomous maintenance processes.
Professional qualification: Highly qualified professionals work with the best operators.
Commitment to the organization: Includes transparency, clear rules, commitment, and qualification of people.
Organizational competence: The organization's ability to implement continuous improvement.
Time and budget: Attention to financial planning and organization.
Level of detail: Managers must be detail oriented and able to identify which project enhancements should be made.
Expansion level: Islands of excellence should serve as a reference to create expansion levels.
Operational engagement: This includes motivating operators who must be involved in the project.
How does Manufacturing 4.0 impact WCM?
Manufacturing 4.0 uses innovative solutions to enhance the performance and competitiveness of companies. State-of-the-art technologies are applied, such as the Internet of Things (IoT) and cloud computing, in addition to data collection and analysis, enabling the connection between factories, managers, suppliers, employees and third parties.
From there, a highly automated and efficient production chain is created. In addition to improving results, this integration contributes to Operational Excellence.
From the moment there is connection between the equipment, the logistics of services improve in a similar proportion. Thus,process monitoring is becoming more secure and robust.
Lean Management and Industry 4.0
For many years, manufacturers have used Lean principles and tools to improve operational productivity.
Lean Management, also known as Lean Manufacturing, is an operational and process management philosophy that seeks to transform and make the production chain leaner.
The Lean approach provides the foundation for Operational Excellence by fostering a culture of continuous improvement, standardization of operational processes, and training of shop floor employees.
However, as operations became more complex, many manufacturers discovered that lean management alone was insufficient to meet new operational challenges.
Manufacturers realized that, in order to remain competitive, it is necessary to understand the entire value stream of the production chain, which encompasses all activities and information flows existing between the raw material supplier and the delivery of the product to the customer.
Thus, manufacturers are increasingly adopting the most advanced digital technologies, known as Industry 4.0, to deal with the complexity of operations and improve operational productivity, while maintaining control over the real needs of the business and eliminating excess and waste.
Lean Manufacturing 4.0
There is great synergy between Lean Management and Manufacturing 4.0 when treated holistically rather than independently or sequentially.
In most industries, integrating Lean Management and Manufacturing 4.0 – also known as Lean Industry 4.0 – is the most effective way to advance to the next level of Operational Excellence.
According to global studies, companies implementing Lean Industry 4.0 can reduce conversion costs by up to 40% in five to ten years. The percentage is significantly higher for Lean implementations or simply Industry 4.0 related technologies.
According to the study, the greatest cost savings are achieved in the majority of cases through technologies that improve factory processes and structures, such as layout optimization.
The study also discovered that an increasing number of industry leaders recognize the value of Lean Management and digitization in their long-term planning.
According to the survey, 70% of industry leaders said that digitalizing the shop floor would be highly relevant by 2030. In addition, 97% said that lean management would be highly relevant by 2030. The percentage represents a nearly 30% increase over the previous year of the survey, 2017.
How does Lean Manufacturing 4.0 contribute to operational efficiency?
Companies can reap a variety of benefits by addressing pain points with integrated Lean Industry 4.0 solutions. Among them: increasing the speed, efficiency, and coordination of operations, even facilitating the factory's self-management processes.
Machine control
It is critical that companies care about the value of their machine control programs.
Technologies from Manufacture 4.0 allow the use of very cheap and very powerful systems and microcontrollers capable of fully automating the Computer Numerical Control Programming (CNC programming) of the machines, in addition to assist in incremental improvements.
Process monitoring systems
The human-machine interfaces present in Lean Manufacturing are essential for user-friendly automation and to keep automation available for workers.
By automating processes, lean technologies can monitor information and material flows.
Furthermore, employees' jobs can be made easier, and mistakes can be avoided.
Operational support
One of the biggest difficulties faced by factories is collecting and organizing information from multiple sources.
Lean Manufacturing 4.0 technologies, such as cloud computing, make it possible to quickly and efficiently organize and access information in a single and powerful database.
Thus, both operational support and task duration are optimized.
Flexibility in operations
Generally, companies in the industrial sector want their operations to be flexible and allow them to use a single production line to manufacture multiple products. However, the benefits of such flexibility are difficult to capture and require time-consuming changeovers to prepare machines for manufacturing different products.
By implementing lean tools such as real-time data exchange, companies can remove non-value-added operations, and significantly speed up the process.
New sensors and software using Industry 4.0 technologies enable machines to automatically identify products and load the appropriate program and tools without manual intervention. Because this change is automated, operators can concentrate on tasks that require the most attention.
Equipment optimization
In many industrial sectors, equipment breakdowns and failures can lead to high inventory levels and low productivity.
Thus, manufacturers can use lean methods, such as autonomous or preventive maintenance, to improve the overall efficiency of equipment.
In addition to improving maintenance productivity, the greater transparency provided by Industry 4.0 technologies such as Big Data and data analytics increase the effectiveness of lean tools and drive continuous improvement.
Agility in production management
Currently, manufacturers struggle with the complexity of planning their productions, as they seek to diversify their product line and work with increasingly segmented batches. By applying lean algorithms, manufacturers can overcome these challenges and manage production in real time.
A type of centralized "control tower" responsible for collecting data and directing the movement of material in and out of the factory, as well as an integrated value chain, are critical components in the effective use of lean algorithms.
Acceleration of continuous improvement efforts
Real-time algorithms can help optimize and accelerate continuous improvement efforts.
Line leaders and teams can use real-time data to both identify the cause of performance issues, and measure the response time of operations accelerating validation of improvement measures, thus enabling faster implementation of optimizations throughout the manufacturing process.
Data-driven quality control
If a product line does not meet specifications, production capacity is wasted. Worse, if a manufacturer ships low-quality products to their customers, they will incur additional costs and may lose trust in that supplier.
Thus, many lean management tools are designed to reduce errors and increase the rate and speed with which errors are detected.
Improved safety at work
One of the most important production KPIs is security. Manufacturers must use lean approaches, such as signs that tell operators where they can move, to ensure operator safety.
Another critical lean approach to workplace safety is the use of detailed incident and near miss tracking to identify areas for improvement.
Manufacturers can use low-cost wireless sensors to improve the effectiveness of such efforts. One example is equipping employees with sensors that alert them to the presence of potentially harmful gasses or the possibility of shock to energized equipment.
It is also possible to improve safety at work through virtual reality simulations to train workers.
Guidelines for Achieving Operational Excellence in Manufacturing 4.0
As mentioned earlier, achieving operational excellence is an ongoing process and requires planning.
Therefore, some steps must be considered for manufacturers to succeed in this objective.
1. Invest in good equipment
Good equipment is a fundamental condition for manufacturing to work properly. The manufacturer must select equipment and machines with greater durability, quality, production capacity and long-term usability.
2. Select the raw material carefully
When selecting a raw material supplier, price, and quality must be balanced. Very low-cost products may be of poor quality, resulting in the failure of an entire production line, and there is a lot of overpricing in raw materials that are expensive but do not add real value to the final product.
It is critical that the manufacturer constantly re-evaluates these factors and selects the option with the best cost-benefit ratio. As a result, it is critical that manufacturers review their suppliers on a regular basis, as well as their budget selection.
3. Understand the real need of the consumer
Leaders in the industry must understand that they are producing for the consumer. If the service or product does not meet the needs of the customer, there is no demand, resulting in waste throughout the production line in addition to losses.
Understanding the true needs of the consumer will make it much easier to apply tailored improvements to the products on offer, making the industry more appealing. Engaging the public via social media and relationship channels, satisfaction surveys, and market research are all excellent ways to achieve this understanding.
4. Make data-based decisions
Industrial management responsibility. Therefore, it is recommended that all decisions be justified on the basis of data, which characterizes a solid foundation for any movement.
Fortunately, Industry 4.0 digital technologies such as Big Data and cloud computing enable you to collect, organize, and store information in a convenient and efficient manner. Thus, the chances of making the right decision increase significantly.
5. Perform tests
Identifying failures in the final product while it is already in circulation at points of sale is one of the most serious problems in manufacturing. This represents a loss not only financially, but also in terms of the company's image, as it must recall products.
Thus, to mitigate risks and prevent failures, manufacturers must conduct periodic tests on both products and machines.
6. Engage employees
Like technology, human strength is also fundamental in the pursuit of Operational Excellence in manufacturing. Within the industry, employees are the ones who deal most with production planning since this planning is part of their routines.
Thus, keeping them engaged through effective internal communication is critical if they are to understand their role and responsibilities within the organization and suggest possible improvements.
Furthermore, studies show that more motivated professionals are also more proactive, being able to produce up to 50% more. Thus, they add fluidity to the production process while also the quality of the final product in a natural way.
7. Invest in a corporate confidentiality culture
Investing in innovation also requires a culture of confidentiality within the company.
Most of the time, excellence can result from a disruptive idea that results in a proposal that does not yet exist in the market yet. In such cases, one solution is to limit the number of collaborators involved in the idea and to implement a policy of signing confidentiality agreements, just in case.
8. Structure an integrated operational chain
Just as employees must understand their role within the larger picture of the industry, and an integrated production flow required to avoid wasting time and money and achieve Operational Excellence.
Through an integrated operational chain, all areas within the company gain access to important information and internal communication becomes more fluid.
As with data analysis, digital technologies are critical allies in providing tools capable of unifying production processes and monitoring the entire production in real time.
How can Solvace help your business achieve Operational Excellence?
If your company wants to achieve Operational Excellence within Manufacturing 4.0, Solvace professionals can help.
Solvace manages opportunities for improvement in manufacturing centered on visual management and problem solving using cutting-edge technologies.
Contact us and request a demo