How to choose the right Operational Excellence Software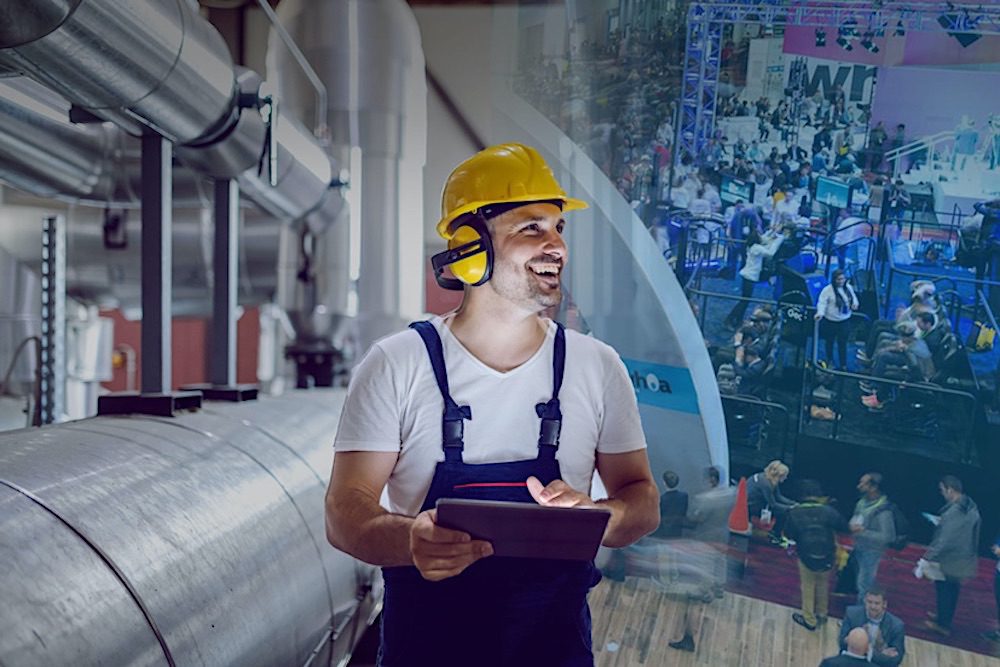 Operational excellence software enables businesses to focus on growth and execute their strategies better than their competition. The first step of ensuring that the software is effective is to create efficient processes that are clear to all employees whether the company's networks are operating smoothly or not. The system needs to be designed in a manner that any team member can step in with improvements whenever necessary.
These processes are also known as value streams that can produce tangible products and intangible ones like services. Arising from continuous improvement and other tools, businesses that aim to use operational excellence software adopt a strategy of teamwork, problem-solving, and top-line growth, enabling them to create more value for their customers.
The urge to keep improving to gain all the capacity needed to pursue growth and innovation is underpinned by two primary pillars: the commitment to a positive culture that focuses mainly on the client's needs, staff empowerment, and the systematic management of operations. An empowered staff has a clear understanding of plans and goals, feels confident in taking initiative, and comes up with ways to fix issues.
The Global Head of Sales and Marketing of Solvace, Neil C.W. Webers, says:
"Operational excellence enables an organization to do more with the same staff through better employee engagement and streamlined processes. It is not about cutting resources, but rather about figuring out together how we can better apply our resources."
Implementing operational excellence needs the user to see the concept as a culture that integrates with everything they do, instead of perceiving it to be an isolated initiative or event.
Solvace says that companies use operational excellence software to manage all their operations with an aim to deliver products and services to clients promptly, affordably, and effortlessly.
Most people struggle to comprehend how operational excellence works since the concept has already inspired many definitions. Some of the definitions are unclear and challenging to implement, such as achieving "world class" performance or "being the best". To get at an actionable definition of operational excellence, various experts like Solvace promote critical concepts in continuous improvement methodologies.
Operational Excellence Focuses Mainly On Value
Operational excellence is seen to share a focus on the concept of value like the related theories of Six Sigma and Lean. These theories define value based on the customer's point of view. The value represents what the client wants and is ready to pay for.
Notably, value streams are the processes used in the design and development of products and services that the clients want. These systematic improvements integrated into operational excellence aim at creating efficient value streams. Therefore, they flow at the rate of consumer-demand.
The specialists of developing operational excellence software ensure that their software makes the timing of value streams visible and visual. When the production rate is happening optimally, it is possible to determine that every involved process is running smoothly.
Thus, when the rate is perfect, there are no bottlenecks. It means that there is no backup of semi-processed goods and there is no downtime where workers must wait for materials to arrive from the previous station.
When the value streams are visible, every member of the organization can see when things are working properly and act in cases where they need to solve problems.
That idea is essential to the tenets of operational excellence. The Institute for Operational Excellence is therefore pushed to define operational excellence as:
"The point at which each and every employee can see the flow of value to the customer and can fix that flow before it breaks down."
Operational Excellence Implementation Plan: Step By Step
Companies appear ready to get operational excellence software and analyze their situation and what is needed to enhance their operations to get the best results. There are various phases needed to ensure that the operational excellence program is successful.
A typical operational excellence effort starts with an assessment, and it is during this assessment phase that we decide with the key stakeholders what it is that we are going to achieve, creating a hierarchy of goals.
The main phases of implementing the program successfully include:
Organizing the initiative by picking the team and then describing the company's mission and vision.
Analyzing the current state of operations and documenting the value stream.
Identifying the areas that offer the highest possibilities for improvement.
Determining the best strategies and tactics.
Setting solid improvement goals.
Executing the project using the most ideal operational excellence software.
Assessing the impact of the new process and strategy.
Consolidating all realized gains and then restarting at analyzing the current state of operations and documenting the value stream. The cycle continues.
Instead of starting with a gap analysis, firms and organizations need to define what an optimal value stream looks like and then strive to achieve the vision. Some of the best practices that Solvace experts recommend include:
Ensuring that you have the full support of senior management and that the operational excellence efforts have a strong champion or sponsor.
Choose a first project that is guaranteed to produce quick, notable results to enhance organizational support for the effort and show the resulting financial benefits.
From there, expand the implementation by creating an operational excellence team that has expertise in the field. Let the group pick and manage your portfolio of improvement goals.
Often recognize and reward employees who contribute to the effort.
Remember to integrate improvements into the organization's way of daily operations. When you shift to the next project, continue monitoring and reinforcing the current steps.
How To Select The Best Operational Excellence Software
Selecting the ideal manufacturing system for a business can be challenging. However, following the correct steps ensures that a smooth transition is made to reap the many benefits that come with a new operational excellence software.
Identify The Challenges That Require Solutions
Always start with reviewing the current business processes. Are there any procedures that can benefit from automation that currently need manual or double entry? Do you wish to enhance and speed up reporting or are you facing challenges with complying with industry regulations and requirements?
For instance, if you manage downtime on paper reports and data is to be manually transferred to a digital system, it is beneficial to use an operational excellence software solution to enhance productivity, efficiency and minimize errors.
Go For A Software That Can Grow With Your Company
When selecting an operational excellence software, ensure that it is flexible, scalable, and can cater to the company's long-term growth. The software acts as core infrastructure and needs to have many functionalities to cater to the various needs of departments and business operations. When the company grows, the system needs to be scalable enough to grow as well.
Listen To The Internal Stakeholders
Make sure that the stakeholders from key departments are involved in the process. These project members know exactly what they require from the new system to solve the issues that they face currently. Involving more stakeholders in the choosing process helps with change management and encourages buy-in.
Accessibility Of The Software System
Determine the accessibility of the system to ensure that it is accessible using various devices to help guarantee mobility whenever necessary. This way, users can simply navigate the system daily. The interface of the system must  be structured logically so it can be navigated intuitively, in a way that will help in boosting productivity. This way the employees will be more satisfied with the operational excellence software.
Determine Any Support And Training Offered
When selecting a manufacturing software system, ensure that it offers support and management training for a group of key staff. The trained staff members can train the other staff internally and they will always be available to act as support.
It is crucial for you and your vendor to create a training schedule and set aside some time for the staff to complete their training. The operational excellence software is only beneficial to the company when your staff knows how to use it efficiently.
Choose A Vendor That Knows Your Business Operations
Finally, it is important to go for the vendor that understands your company and business operations. Such vendor will understand the issues you want to solve. That way, they will implement the operational excellence software solution based on your needs.
Get in touch with Solvace for advice on how our operational excellence software will optimize your business processes.