Digital Transformation In Manufacturing: Avoid These 5 Common Pitfalls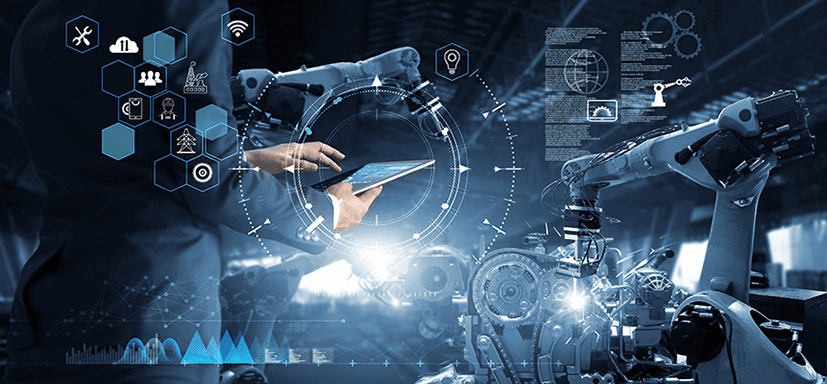 Businesses and organizations must work rapidly and effectively to provide greater value if they want to remain relevant in this current, exponentially changing environment.All of this is precisely what digital transformation in manufacturing promises. It provides businesses all across the world the chance to optimize their operations, employee engagement, and stakeholder relations.
Digital transformation in manufacturing seems to have become a necessity for businesses to survive and thrive. The digital world is ever-changing and consumers are constantly looking for products and services online. As a result, the effects of today's advanced technology-driven economy are absolutely inevitable.
Businesses must transition from a manual to a digital approach in order to thrive in the web-based economy. 
This is not an easy process. According to research ,70% of digital transformation fails. There are numerous pitfalls in this process. Let's look at some of the most common ones and how companies and leaders can avoid them. 
1. Disconnect Between Digital Strategy And Business Strategies
Doing digital for the sake of doing digital will almost certainly result in a disconnect between the business and digital strategy. These strategies should ideally be integrated. Digital transformation in manufacturing comes with its own set of challenges, which must be addressed head on.
As a result, businesses must strategically integrate digitalization and guarantee that their digital strategies are perfectly aligned with their primary objectives.
Businesses and organizations must effectively achieve full alignment on the two mentioned strategies, approaching and implementing them as a single business plan. To create synergy, the digital strategy must completely support the business objectives.The primary focus is optimization, and digital strategies must effectively aid in the achievement of key business objectives.
2. Siloing Digital Transformation In Manufacturing
Having a Silo mentality during a digital transformation process has been proven to significantly reduce efficiency.
A silo mentality occurs when employees are hesitant to share vital information with other areas of the same company. Technically,it means that critical information between teams and departments may not be shared.
Siloing disconnects the team as a whole because it hinders the flow of information. A silo mindset is incompatible with an agile digital transformation in manufacturing.
Collaboration is essential.The obstacles to digital progress are mostly caused by a silo mentality that eventually results in a lack of internal cooperation.
Miscommunications, misunderstandings, and resentment will result from a lack of trust and cooperation in the workplace, which can stifle innovation. Collaboration and communication are essential for avoiding these challenges.
Companies must thoroughly communicate the objectives of digital transformation. According to Solvace experts,it's critical for leadership to prioritize long-term business goals because it encourages the team to work together to achieve a common goal.
3. Misguided Digital Transformation Goals
Misguided digital transformation goals happen when businesses lack a defined set of strategic objectives, which may result in the company failing to meet customer expectations.
The following are the primary causes of misguided digital transformation goals in manufacturing:
Too much, too soon, causing teams to lose sight of projects, objectives and priorities; 

Being unaware of the full picture, resulting in the implementation of new technologies at the wrong time;

Introducing technology for the sake of it, without considering the long-term benefits;

Following digital trends without considering customer needs and wants;

Loss of focus on the customer experience. 
4. Ignoring The Digital Ecosystem
The importance of digital ecosystems cannot be overstated. Ecosystem integration enables businesses to grow digitally in areas where new technologies can be easily leveraged. 
According to research, 79% of the top modern enterprises are known to participate in a digital ecosystem. As more businesses begin to expand their value proposition, the boundaries between sectors in today's digital networks are beginning to blur.
Digital ecosystems are redefining businesses and forcing them to adapt and respond to the new digital economy and ways of doing business.
Ignoring the digital ecosystem can be fatal, exposing businesses to competition.
These are some of the primary benefits of the digital ecosystem: 
Increases the value of products and services by leveraging data;

Improves performance and allows continuous improvement;

Allows for extensive data analysis;

Allows companies to move more quickly and efficiently.
5. Thinking You Have Completed Digital Transformation
Digital transformation is an ongoing process, and companies must continue to adapt to new technologies. Businesses must constantly improve in order to gain a competitive advantage.
In addition, client feedback is critical for long-term sustainability of digital transformation in manufacturing. Clients, after all, are the driving force behind any business.
According to Solvace experts,asking the right questions upfront helps businesses guide their digital initiatives down the right path and, as a result, avoid these common pitfalls.
Solvace is the ideal Operational Excellence Software for managing manufacturing improvement opportunities and problem solving using cutting-edge technologies.
Solvace creates and customizes each application to meet the specific needs of each client. As a result, we collaborate"hand in hand" to find the best solutions and deliver outstanding results to our customers. 
Solvace believes that all manufacturing employees should be able to use their platforms as part of a performance management system.
Contact us for more information on how our operational excellence software can help optimize your business processes.